Learn the Strategy and Gain The Confidence You NEED to Sell Your Offers on Social Media
If you are:



✔ A new coach just starting out still going through the feast and famine income cycle.
✔ Trying to figure this out and are realizing this online thing might be harder than you thought.
✔ Feeling Like you bit off more than you can chew.
✔ Are desperate to make it work but are frustrated because you don't know how.
✔ Terrified by the fear of failure.
✔ Stressed out trying to do allllll the things and are scared you are doing them wrong.
✔ Terrified to show up online and sell your offers.
This Program is for you.
Success is 80% Mindset and 20% Strategy
That's why I have married the two for this new course I am launching.
The biggest struggle I have been seeing with my 1:1 Clients is fear
Fear to show up to sell in the online world.
But what if showing up online wasn't scary and it was something you enjoyed and had confidence in.
With my powerful mindset training and sales strategy you will be showing up as the expert with confidence in your niche selling from the soul in no time.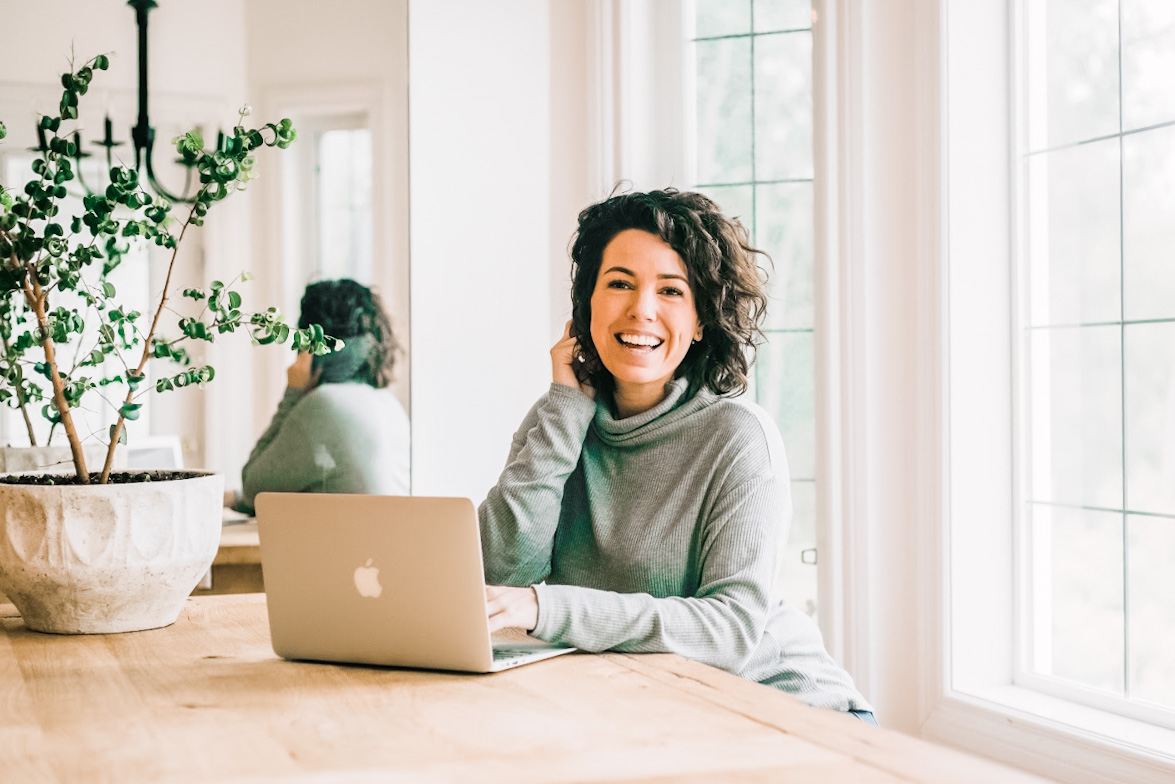 HI IM JENNY
I am a certified Mindset. life, and business success coach who has been a serial entrepreneur for 5 years with 10 years sales and business experience training leaders and people in business in the corporate world
 I've been able to help and support dozens of women in turning their dreams into a reality, making money doing what they love, and quitting their jobs to go full time in their business.
I have many modalities in my pocket including Neuro- Linguistics ( NLP) and Hypnotherapy which helps my clients overcome their mindset and confidence limitations that hold them back from achieving success financially and professionally.  
 I'm dedicated to taking what I've learned over my journey about building a profitable business, and have broken it down into a simple process to make it easy for anyone who is passionate about sharing their knowledge and helping others know how to grow their online empire and their bank account.
Course Details
This is a Beta live period for this course.
There are 8 modules which will be dripped weekly to you with a workbook/ assignment.
Weekly there will be a live group coaching Q&A call with me where you can ask personalized questions and receive support from me during the program
You will receive lifetime access to the course materials and the Facebook group community.
Course Outline is as follows:
Module 1: Creating confidence Online
In this module we will be attacking all things mindset. You will learn how to chow up with confidence in your business and how to ditch all those limiting beliefs holding you back.
Module 2: Narrowing Your Niche
Become deeply connected to your target audience. We will be clarifying who you are, and who you serve. Its true what they say, try to serve everyone and you will serve no one.
Module 3: Creating an Irresistible Offer that Sells
We will be crafting you an irresistible offer your ideal client needs and wants. Your offer needs to solve a massive problem your client has in order to sell successfully. Get ready to create and price your aligned offer.
Module 4: Creating your dream feed on social media
Want to create a presence on social media that attracts your ideal client? This week we will be perfecting your online persona to reflect your brand. Clear branding across all platforms builds trust. People don't buy from people they don't trust.
Module 5: Growth and Attraction
Get ready to grow! lets get you are your irresistible offer visible on social media. Here is hare my exact methods that will have your ideal clients flocking to you. Take control over your online growth with an easy to follow daily system.
Module 6: Content Marketing
Learn how to perfect your customer journey through content marketing. Content marketing is the best free way to market your offer to your ideal clients and gain visibility. We will craft an entire marketing schedule that will set you up for success. Content marketing basically sells your offers for you. Rinse and repeat !
Module 7: Perfecting Your message and Brand Voice
Who you are matters! What you say matters. This week we will turn you into the voice of your brand. Most of your success is going to be how you show up and communicate online! people don't buy from someone they don't like! we need them to know you, trust you and like you! If you cannot show up and clearly communicate who you are and how you can help your ideal clients..... you will not make sales.
Module 8: Selling on Social media Passively and Actively
This week you will learn all my sales ninja secrets that made me $24,900 in three weeks with my very first launch. Learn how to passively sell without feeling like you are selling, and how to prospect and pitch the right way though relationships and not cold pitching.
Changes to the content might occur as I build and perfect the program.
You will be required to submit feedback and or testimonials at the end of he program.
Program will be $997 after the live Beta Testing Period.
FAQ's
Do I already need to have a program or niche? No! In this program I will be guiding you through finding your ideal career blueprint, so that we can build an aligned career for you! 
What if I'm not a coach? My specialty lies with coaches because that's where I have the most experience, however the program can be adjusted to meet the needs of any service based business. I have helped VA's, designers, and various other niches.
​
Is this for all Types of coaches? Yes! This program will be amazing for various types of coaches who are wanting to merge from 1:1 into the group coaching realm.
Will I get results? You will get results as long as you implement the strategies I teach you. I will lay the path down for you, but you are the one who will have to do the work. As long as you give it your full effort, and use the strategy, you will succeed! 
What if I fall behind the group? No worries you will have lifetime access to all the materials and all the group replays. If life happens to get in the way and you need to pause, you can pick it up later.